Best of 2013: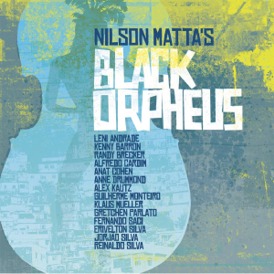 Nilson Matta / Black Orpheus / Motema
The combination of the music from the 1959 movie Black Orpheus and the play that proceded it. The songs are written by Bossa's best, Antonio Carlos Jobim, Luis Bonfa and Vinicius de Moraes, and played with great heart by all-stars from the jazz and Brazilian music worlds that Matta has inhabited throughout his career: Kenny Barron, Randy Brecker, Gretchen Parlato, Leny Andrade, Alfredo Cardim. The Overture, adapted from Jobim's original score, is profoundly beautiful.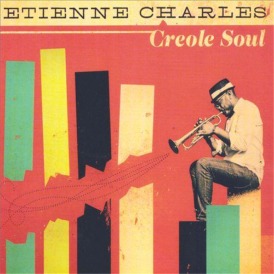 Etienne Charles / Creole Soul / Culture Shock
Nobody gets the "primative-urbane" sound -- like a campfire drum circle in a Manhattan nightclub -- as well as Charles. He covers Monk's "Green Chimneys", Marley's "Turn Your Lights Down Low" and revisits his own "Doin' the Thing." He's joined by his regular tenor man, Jacques Schwarz-Bart, and young gun Ben Williams on bass.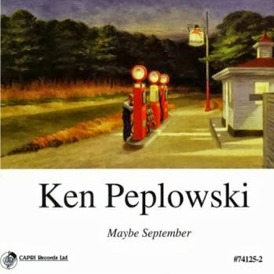 Ken Peplowski / Maybe September / Capri
Peps has said that he no longer needs to make records (I can't imagine that records are money makers for many jazz artists), but when he does, they're good. He splits the reeds between the clarinet and the tenor, while the material runs the spectrum from nostalgic (Irving Berlin, Harry Warren) to straight-up (Ellington, Artie Shaw) to modern ennui (Harry Nilsson, Lennon-McCartney, Brian Wilson) to classical (Francis Poulec). Peplowski makes it all work. The A-list players help the cause: veteran journeyman pianist Ted Rosenthal, bassist Martin Wind, and hot hand drummer Matt Wilson.
Mark Gross / Blackside / Jazz Legacy Productions
Saxophonist with the Dave Holland Big Band, his third solo album has all covers, four of them from Breckers Michael or Randy, a couple from Chestnut, one from Stevie Wonder. The groove tunes are prevented from slipping into smooth territory with the bite applied by the players, namely Cyrus Chestnut at the piano and one-named guitar wonder Yotam.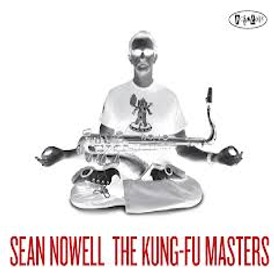 Sean Nowell / The Kung-Fu Masters / Positone
No threat of smooth here. Nowell's strategy is to turn it up and distort it. And, as he told me, make jazz DJ's talk like Sean Connery by naming a tune "In the Shikshteesh." All originals except for Hendrix's "Crosstown Traffic." Company includes trombone heavy Michael Dease, and keyboardists Art Hirahara and Adam Klipple, leaders in their own right.
Jack Mouse / Range of Motion / Origin
Nice loose/tight debut by a veteran Chicago drummer who's recorded with Dan Hearle and played behind everyone who's blown through the windy city. All originals, played by two horns and a rhythm section.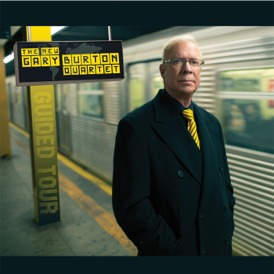 Gary Burton / Guided Tour / Mack Avenue
Burton still sounds fresh and new here; it helps that he surrounds himself with hot, young players. Guitarist Julian Lage, bassist Scott Colley and drummer Antonio Sanchez make up the "New Quartet." Burton gives each solo and composing space, also covering Fred Hersch and Michel Legrand, and contributes a pair of originals.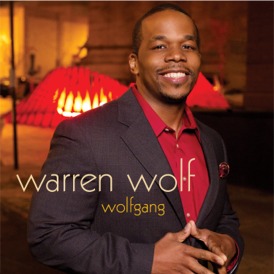 Warren Wolf / Wolfgang / Mack Avenue
A wide-ranging set played by two different quartets (pianist Benny Green, Christian McBride and Lewis Nash on three cuts; pianist Aaron Goldberg, Kris Funn and Billy Williams, Jr. on four others) and two duets with new pianist Aaron Diehl. Mostly compelling originals, with covers of "Frankie and Johnny," an Ivan Lins tune, and a straight-up classical virtuoso piece played on marimba.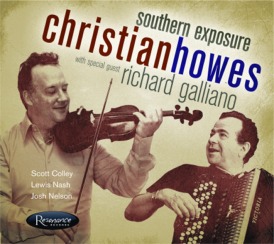 Christian Howes / Southern Exposure / Resonance (November, 2012)
Matched in intensity by accordion master Richard Galliano, Howes brings his tough love approach south of the equator.

Seven or eight releases are tied for the 10th slot. The Tardo Hammer, Elias Haslanger's record, the new Chucho Valdes, the latest Monty Alexander are all good.